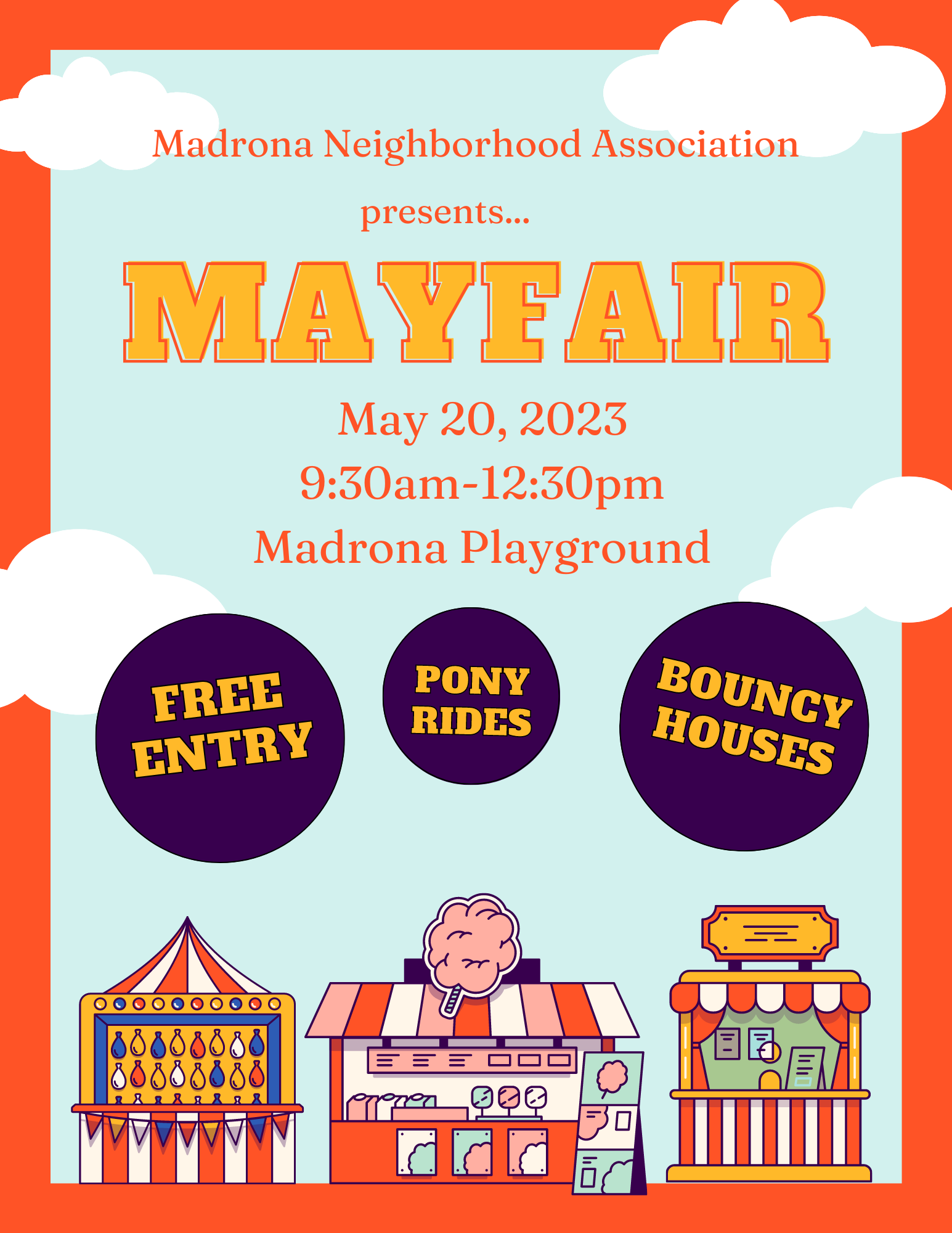 Let's Have Some Fun on May 20th.
Madrona Mayfair is a long running (over 40 years) kid's and family tradition organized by the Madrona Neighborhood Association (MNA).
Mayfair starts in the morning with a 3-block walking and kid's bicycle parade down 34th Ave from Al Larkins park to the Madrona Playground. Please be aware that 34th Avenue will be closed to cars from approximately 9:15am to 9:45am that morning. 
At the end of the parade route, the Madrona playfield, the tennis courts and the playfield will be filled with a selection of family and kid's activities, pony rides, fun shows, bouncy house & food. The event activities end by about 12:30pm.
The event is free and open to the public. We hope to see you at the 2022 Madrona Mayfair!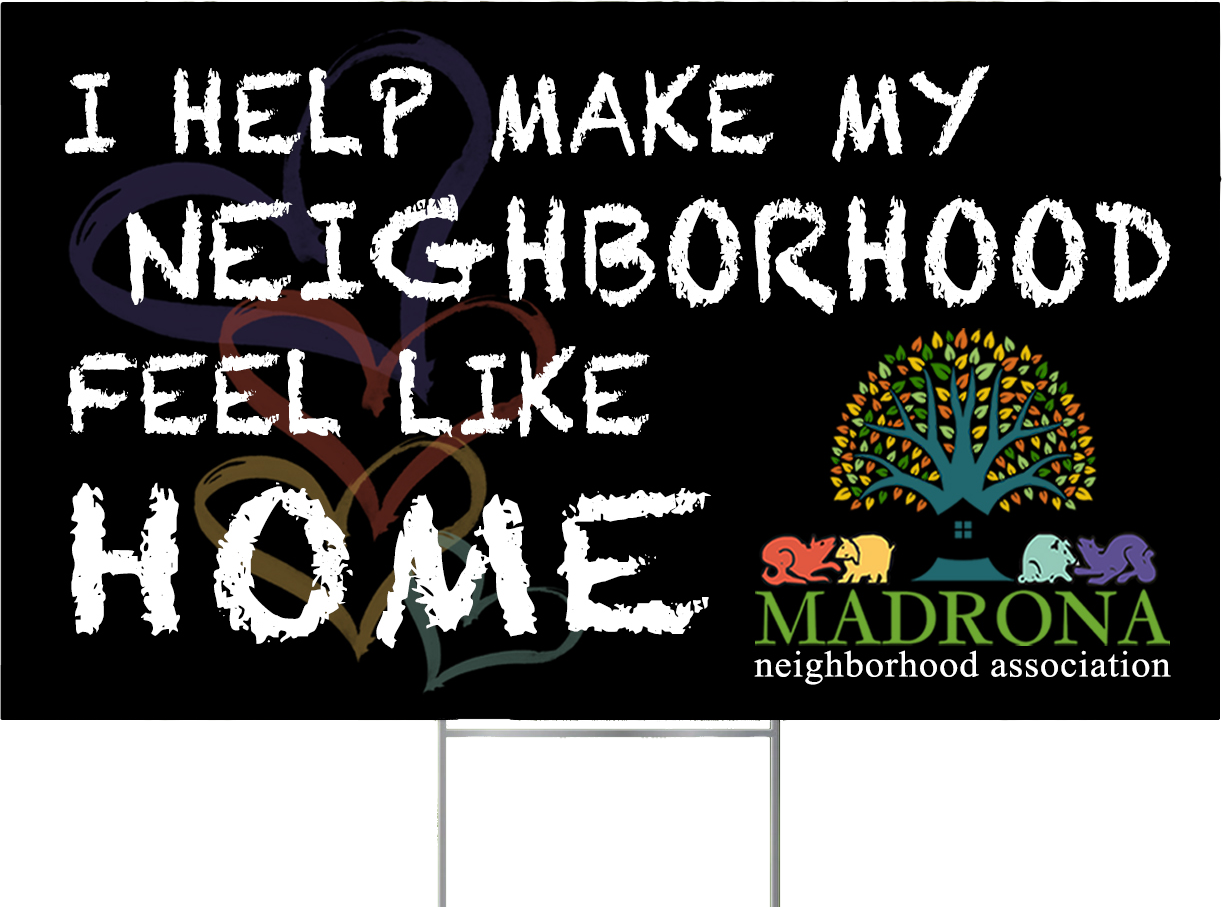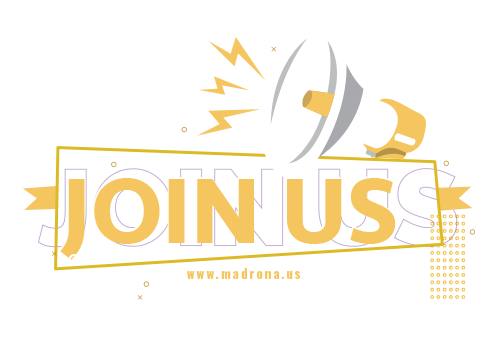 LET'S WORK TOGETHER AND HAVE FUN
JOIN MADRONA'S neighborhood CRIME WATCH
In collaboration with the Seattle Police Department Advisory, we do our best to create our own Neighborhood Crime Watch Program to keep us all safe.  
Chair a committee to bring your ideas to fruition
Volunteer by joining a committee! Check the list by clicking below and sign up for any committee you like. By volunteering, we can make Madrona awesome!
Join our board as an officer or member
Bring your neighborhood improvement ideas!  Help with neighborhood events and activities. There is so much to do and so much fun to be had! 
THANK YOU TO ALL OUR SPONSORS
OUR COMMUNITY WOULD NOT BE THE SAME WITHOUT YOUR HELP
We want to publicly thank these Madrona businesses for their support to our community, event sponsorships, and being a great part of Madrona!