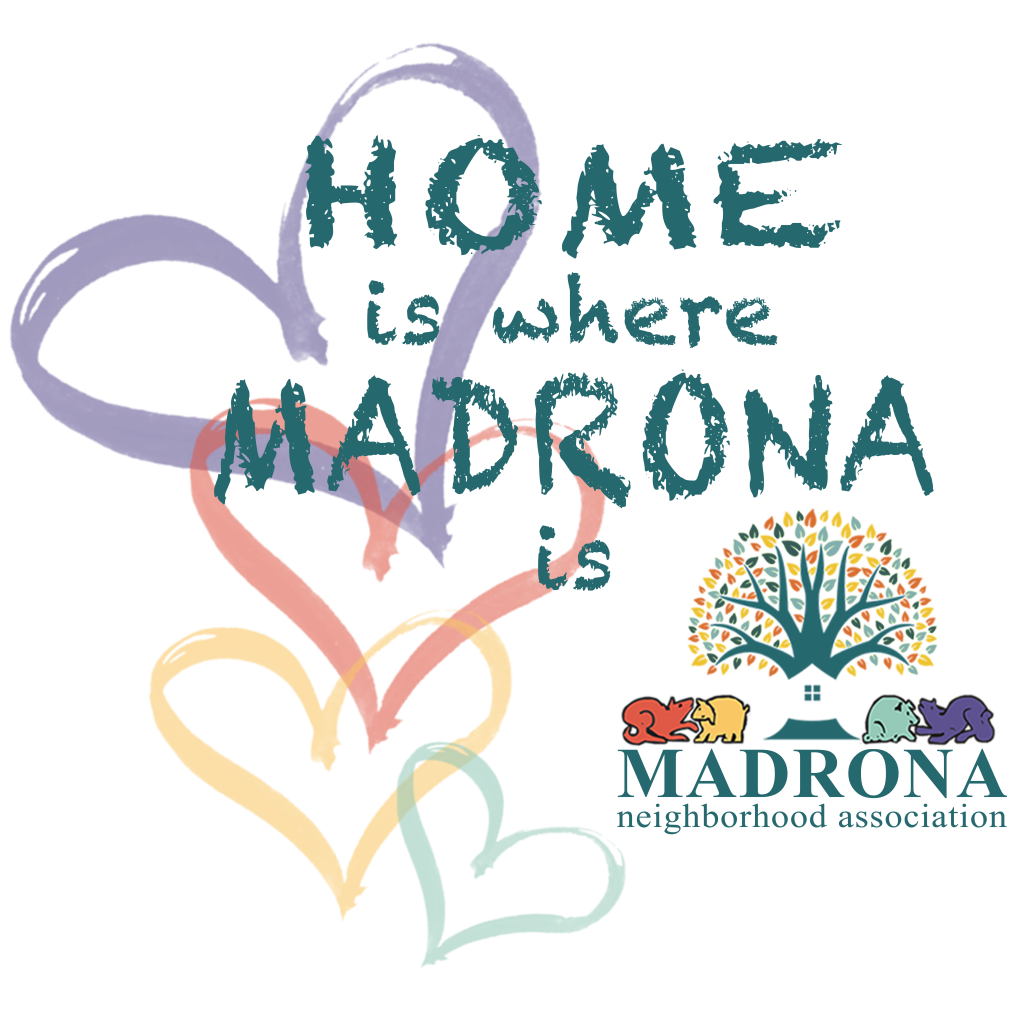 Check our calendar to see all events happening in Madrona today.
Everything we do is only possible due to our great neighborhood volunteers for our programs. We are always looking for new volunteers.
Madrona Community Meetings
Bring your neighborhood improvement ideas!
The MNA meets the first Tuesday of each month, except July and August. Meetings are open to all and are held virtually on Zoom beginning at 7:15pm. Link can be found on our Facebook and Instagram.
To stay up-to-date on agenda topics and meeting venues, be sure to join our Google Group.  (Click "Apply for membership" to join this low-volume list.)
The MNA President is responsible for the agenda and meeting minutes are recorded by the MNA Secretary. 
Topics typically include reports on neighborhood issues such as Land Use, Business/Economic Development, Transportation, Parking, Open Space, Community Events, Newsletter and other items of interest to the community
All Madrona residents, property owners, governmental agencies, business licensees and non-profit organizations are considered "members" of the MCC. As a volunteer organization, the MNA thrives on the energy and perspective that each member contributes. The more people participate, the more we can do for our neighborhood.
Whether it's serving as a board member, being part of a subcommittee or just attending meetings and events, we need your input to make sure the Council is addressing the Madrona community's needs and pursuing its interests.
Please note: This calendar shows activities organized or sponsored by the MNA. It does not include activities organized by other community members, groups, or businesses renting space at the centers.
COVID-19 Information: All in-person activities are subject to change, cancellation, or attendance requirements in accordance with current CDC, State, and County guidelines.
PHOTO/VIDEO RELEASE: Photos/videos may be taken at PNA public events. By participating to our events you agree to appear in our videos or photos that may be pulished on our website.